PolyPaths Partners
PolyPaths' solutions integrate directly with the highest quality financial data and risk modeling providers in the industry including Andrew Davidson & Co, Intex Solutions and Black Knight Data & Analytics.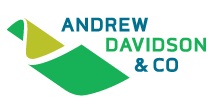 Andrew Davidson & Co., Inc. is the leading provider of risk analytics and consulting for the mortgage (MBS) and asset-backed securities (ABS) industry. We develop and license prepayment and credit models as well as risk measurement tools that are the benchmark analytics used by top mortgage and commercial banks, insurers, credit unions, broker-dealers and money management firms. With our unique blend of investment expertise and cutting edge quantitative methods, we produce highly advanced models and the most innovative solutions to mortgage investment challenges.  




Intex Solutions, Inc. is the world's leading provider of structured fixed-income cash flow models and related analytical software. It offers the industry's most complete library of RMBS, ABS, CMBS and CDO deal models, created and maintained for the generation of accurate cash flow projections and price/yield analytics. Its clients include many hundreds of the world's best known financial institutions including most major investment banks, regional broker dealers, issuers and investment managers. Intex was founded in 1985, and remains an independent, privately-held company with headquarters near Boston, Massachusetts. Intex also supports its many international clients with staff and representatives in London and Tokyo.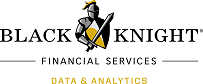 Black Knight Data & Analytics is a leading source of comprehensive property, Multiple Listing Service (MLS) and mortgage performance data. Our actionable data and analytic solutions help improve strategic and tactical performance; identify, reduce and mitigate risk; satisfy regulatory requirements; leverage cost savings; and create opportunities for growth and increased profitability.